Monkey Mountain,

Đà Nàng AB, RVN
During the Vietnam War, the defense of Air Bases mirrored the conflict itself: There was no rear echelon once the entire country became a battlefield. Air Bases relatively, unaffected by ground forces in past wars, were no longer considered safe havens. They, too, suffered from costly ground assaults and mortar shelling.

Within easy reach of North Vietnamese troops, Air Bases in Vietnam and Thailand were attacked 478 times from 1964 to 1973. One hundred and fifty-five Americans were killed and 1,702 wounded, along with 375 allied aircraft being destroyed and 1,203 damaged. In fact, more U.S. planes were lost in ground action (101) than in dogfights with MIGs (62).

Bien Hoa Air Base, located 15 miles north of Saigon, was the first U.S. Air Base in Vietnam to taste the damage a small, well-trained force can inflict. A hit-and-run mortar attack destroyed five B-57 bombers and damaged 15 others. The Viet Cong, in less than five minutes, wiped out an entire squadron.

The attack hammered home a hard message. To fight in the air, the Air Force had to be able to fight on the ground." Above Published in AF Times

Monkey Mountain is located on the end of a peninsular, near the city of Đà Nàng. The 366th SPS and Marines provided security for the radar and communications facility located on top. In the late 60's, Sentry Dogs (from the US Navy Sentry Dog Section) were used to enhance security. Handlers rotated for a week tour on the mountain and enjoyed the cool weather.
The Navy kennels was located on China Beach. They hosted a party for I Corp dog handlers in mid 1969, shortly after the bomb dump blew up (the second time). Air Force handlers from Đà Nàng AB & Marine Dog handlers really enjoyed their hospitality.
James Escobedo, Naval Security Guard, Đà Nàng AB1968-69 has an 8 mm film with footage of an unknown handler and dog team. The description fits the the dog Brandy, according to Richard King. Please contact James if you are the handler. The film has footage of Đà Nàng AB's bomb dump exploding .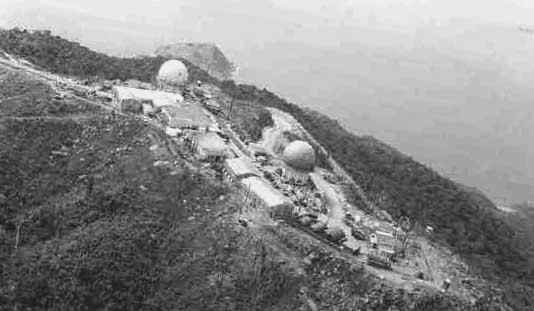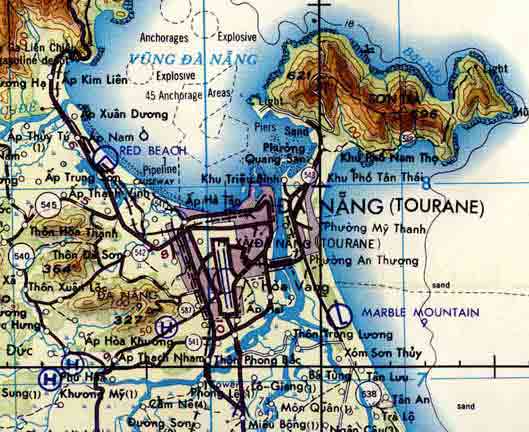 At the end of the American cavalry era, the Army disposed of its horses by machine gunning them to death. In our war, the dogs were treated the same way. Only it was done in a more "humane" manner. Some excess dogs were reassigned to other bases in the Pacific but most were killed. The US Military has pledged not to dispose of military working dogs in such a manner again.
Please read Death of a Warrior.